A+A Düsseldorf in Review
One week after the A+A show in Düsseldorf and we're still working our way through the happily long list of enquiries we received. In short, A+A was again a great success, not just for us but for the many PPE distribution, manufacturing and testing companies that visited from around the world.
Despite overall footfall being slightly down on last year in our view (due mainly to the early Friday finish!), the quality of exhibitors and visitors was equal to, if not better than, previous years. The Eagle stand received fantastic feedback, especially the presentation of our new 'Defender' ARC flash coverall. The lightweight 245gsm and high performance statistics in comparison to two competitors were very well received.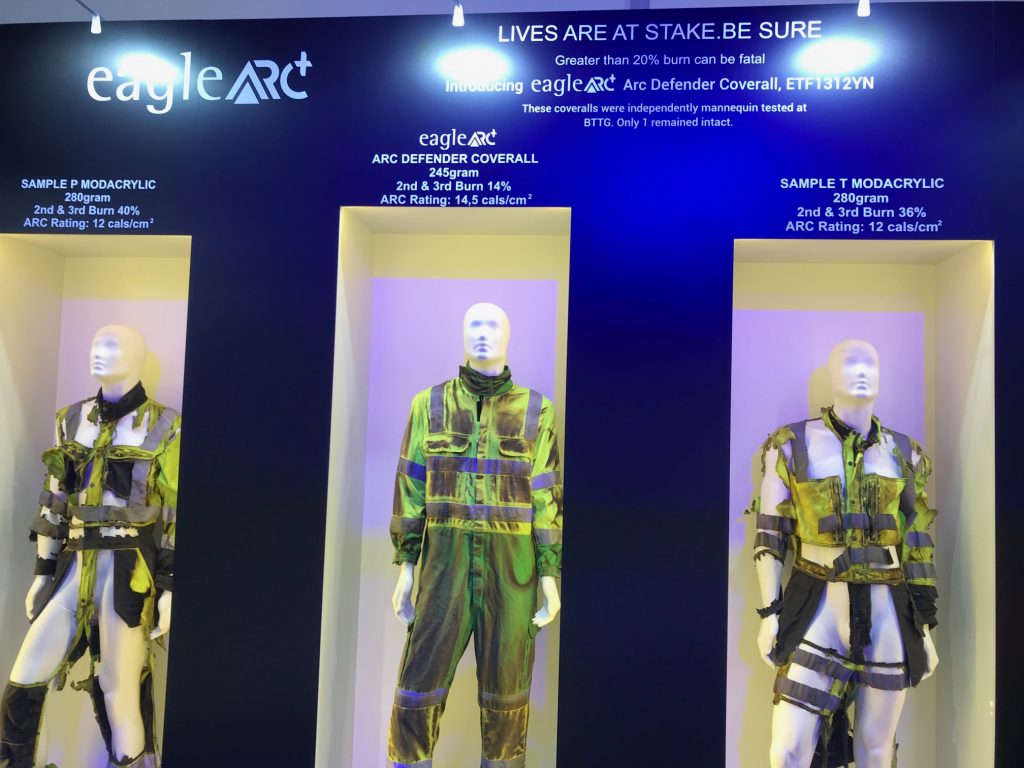 We had a number of positive comments on our entire range of flame retardant and ARC flash protective clothing and equipment, in fact. As well as the 'Defender' coverall, the 'Helios' waterproof and ARC flash jacket and salopettes was a major talking point.
Speaking after the exhibition, Eagle business development manager Jon Reeves said:
"Again, A+A Düsseldorf delivered a great show, ensuring Eagle had a great platform to showcase and discuss new products with the world's PPE distributors and health and safety professionals. We had significant interest in our EagleARC+ range from a distributor in Fiji of all places – perfectly underlining this!"
Up next for Eagle Technical Products is Intersec 2020 in Dubai – more coming on this soon.